Awareness of sustainable procurement (SP) and its urgency is on the rise. Of a organization's total expenditure, an average of 70% is related to procurement. You can influence this procurement costs by examining where improvement is possible in the supply chain. This applies to both public and private organizations.
This webtool offers you the tools for using the ISO 20400 Guidance 'Sustainable Procurement' successfully in your organization.
The webtool ISO 20400 has been developed by NEVI and NEN and powered by Rijksoverheid.
The ISO 20400 guidance is focused on continuously improving your organization regarding sustainability. You will make the transition from CSR policy to procurement policy, procurement strategy and ultimately procurement process. This webtool is completely in line with the guidance.
After completing the scan, you will receive practical tools and customized actions designed to help you implement SP successfully and/or to improve your SP policy, strategy and processes. The webtool consists of a number of components including an ISO 20400 scan, a customized implementation plan and a self-declaration.

Advantages webtool ISO 20400
Helps integrate sustainability into an organization's procurement policy and procurement practices.
Boosts the sustainability of products, services and supply chains at suppliers' competitors.
Is geared toward ISO 26000 and can also be combined with management system standards such as ISO 9001 and ISO 14001.
Creates business opportunities and shows improvement and impact.
Provides input for the corporate social responsibility report and the non-financial section.
Is suitable for all types of organizations, both for-profit and non-profit.
Do the ISO 20400 scan
ISO 20400: Working together to ensure procurement that is oriented toward the future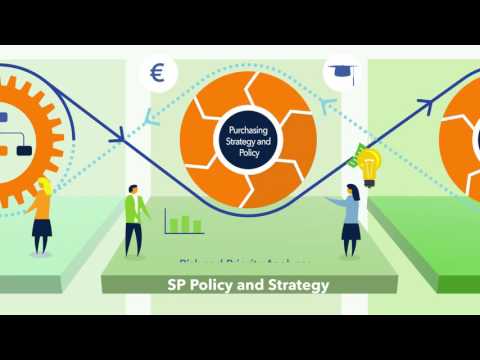 Quick scan
The quick scan is a preview of 11 questions from the ISO 20400 scan. These 11 questions give you a general idea of the sustainable procurement that is integrated in your organization.
ISO 20400 scan
Would you like more detailed insight into how your organization stands regarding SP? Then the ISO 20400 scan is for you. This online tool consists of a carefully composed set of questions and statements taken from the guidance. After completing this scan, you will know detailed information on how your organization has implemented SP and what steps you can take. You can also complete the scan together with your colleagues.
Self-declaration registry
Are you interested in working with an organization and want to know how far along they are with implementing SP? View the registry how this organization stands regarding sustainable procurement.
Customized implementation plan ISO 20400
After completing the ISO 20400 scan, you can download your customized implementation plan including concrete action steps based on your growth level. This plan offers practical tools for continued work with SP.
Results report for ISO 20400 scan
After completing the ISO 20400 scan, you can also download the results. You will see your scores for each component compared to the 'Best-in-class' as well as the sector average
Self-declaration
You can also download the self-declaration after completing the ISO 20400 scan. If you choose, you may also publish it on the online registry. The self-declaration allows you to clarify how your organization is equipped to address SP for employees, the management team or your customers and suppliers. In addition, you can also view the self-declarations from other organizations.